Content
Our 18-room city hotel is for sale in the Marmaris, and it's 250 meters from the sea and a very good location for hotel business. This Hotel works in summer and winter. It has a nice swimming pool and is excellent value for such a good quality hotel.

Many people come to Marmaris to visit the golden sands of its coast; it's been described as being one of the world's best beaches, although many travelers prefer the quieter side of the town. It has all the attractions, lots of fish restaurants and bars on Kordon beach where you can enjoy watching all types of sea life perform their spectacular acrobatics in front of your eyes. Despite its considerable size, only 35000 people live here year-round, so there is no escaping from this peaceful village.

It is a really good investment if you are thinking of making your new hotel business do not miss the chance in Marmaris hotel for sale in Turkey. Health, comfort, location, and the opportunity to make money is your choice; the Hotel in Marmaris is on sale at an affordable price in town.

The Hotel offers rich interior design, beautiful facilities, and superb services. The Hotel is on sale at the best price in town, ensuring that you receive excellent value for money during your stay.

Open all year round, every day and every night because, as you know, we never have a day off! Our Hotel offers rich interior design and stunning facilities that allow us to offer our guests a unique experience along with outstanding service and attention to detail.
Overview
Purpose:

For Sale

Sale price:

$1.130.000

Living area:

800ft2
Indoor amenities
Cable TV
Internet
Microwave
Location
Location: Marmaris


36.844767
28.254417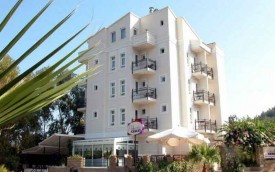 View
Internet
Parking
Balcony
Cable TV
2000
WALKING
km
en
15
100%
400px
https://realestateinmarmaris.com/wp-content/uploads/2022/01/commercial-10.png
20
54.5
Distance
Address
Walking time
min
Details
Overview
Address:

marmaris siteler

Purpose:

For Sale

Sale price:

$1.130.000

Living area:

800ft2

Views counter:

17