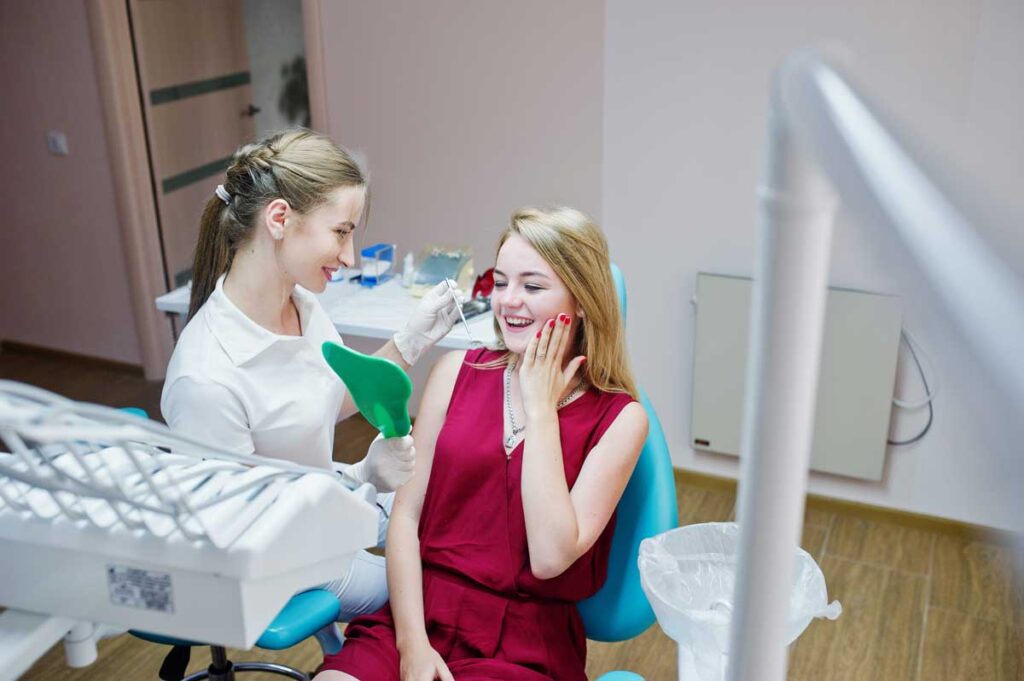 Marmaris, a beautiful resort town located on the southwestern coast of Turkey, has emerged as a popular destination for dental tourism in recent years. With its stunning beaches, warm climate, and world-class dental clinics, Marmaris has become a go-to destination for people seeking affordable dental treatment abroad.
Why Choose Marmaris for Dental Treatment?
Marmaris offers many advantages to dental tourists, including:
High-Quality Dental Care: Marmaris boasts of several world-class dental clinics that provide top-quality dental care to patients from around the world. The dental clinics in Marmaris are equipped with the latest technology and staffed by experienced and skilled dental professionals who provide personalized treatment to each patient.
Affordable Prices: Dental treatment in Marmaris is significantly cheaper than in many Western countries. This makes it an ideal destination for people who cannot afford expensive dental treatment in their home countries.
Beautiful Location: Marmaris is a beautiful resort town with stunning beaches, crystal-clear waters, and a warm climate. Dental tourists can enjoy a relaxing vacation while also getting the dental treatment they need.
What Dental Treatments are Available in Marmaris?
Marmaris dental clinics offer a wide range of dental treatments, including:
Dental Implants: Dental implants are an effective solution for people with missing teeth. Marmaris dental clinics offer high-quality dental implants that look and feel like natural teeth.
Cosmetic Dentistry: Marmaris dental clinics provide various cosmetic dentistry treatments such as teeth whitening, dental veneers, and dental bonding, which can help enhance the appearance of a person's smile.
Orthodontic Treatments: Marmaris dental clinic offer a range of orthodontic treatments, including braces, clear aligners, and retainers. These treatments can help correct crooked teeth and improve the alignment of a person's bite.
General Dentistry: Marmaris dental clinics also provide general dentistry treatments such as fillings, root canals, and extractions. These treatments can help maintain the health of a person's teeth and gums.
What to Expect When Visiting a Marmaris Dental Clinic?
When visiting a Marmaris dental clinic, patients can expect:
Consultation: The first step in any dental treatment is a consultation with a dental professional. During the consultation, the dentist will examine the patient's teeth and recommend the appropriate treatment.
Treatment Plan: Once the dentist has recommended a treatment plan, the patient will be provided with a detailed treatment plan outlining the treatment steps and the cost.
Treatment: The actual dental treatment will begin once the patient has agreed to the treatment plan. The dental professional will ensure that the patient is comfortable throughout the treatment and that the treatment is completed to the highest standards.
Follow-Up: After the treatment is completed, the patient will be provided with instructions on how to care for their teeth and gums. Follow-up appointments may also be scheduled to ensure that the treatment is successful.
In conclusion, Marmaris dental clinics offer high-quality dental care at affordable prices in a beautiful location. With a wide range of dental treatments available, patients can get the treatment they need to maintain their oral health and enhance the appearance of their smile. So, if you're looking for affordable dental treatment abroad, Marmaris dental clinics might be the perfect destination for you.
Useful Links:
able2know github flickr openstreetmap provenexpert wishlistr micro youmagine trainsim
atlas hebergementweb folkd diggerslist docker webwiki guide blurb sketchfab producthunt
linktr hubpages 3dwarehouse 8tracks devpost magcloud tinhte qiita zotero zotero2 thingiverse speakerdeck livejournal bestbuy wixslymn pearltrees teleghraph coub letterbox
intense stocktwits lookbook fliphtml5 weddingbee bepress ipernity glitch grabcad tapas
vingle vingle2 experiment seedandspark mobafire inprnt divephotoguide mappery blogger
linkedin mozilla vimeo ioby doodleordie youpic wishlistr postheaven reddit wysp maxforlive guides hashatit question2answer mxsponsor gelecegiyazanlar onedio wixsite
crunchbase etwinningonline infogra qooh developmentmi sitelike starcourts independent
about edublogs yolasite edublogs jimdosite medium medium2 over wordpress wordpress2 listly mystrikingly sitegoole gab mastodon docsgoogle blogspot blogs2 docs4 youtube
scoopit scoop2 penzu evernote justpaste instapepr turkdent blogspot docsg youtube scoopit3 scoopit4 penzu evernote justpaste intsapaper slashdot diigo folkd2 ted medium2 slides behance disqus1 disqus2 quora contently twitch bandcap btly3 tinyurl isgd tublr2 roleplay