Content
Quality Family Apartment is available in Marmaris

.





The brand new residence, located within The Armutlan area, lies just a few minutes away from the city's center and is home to a wide range of amenities. It is also a block from the beach where everything you need and local shops is simple to reach. It's a fantastic area in an industry that is growing rapidly.




The hotel's amenities




The property is situated within an apartment complex of five blocks located in Marmaris One, among the sought-after places just several minutes from the city's central area and along the coast. The property has numerous advantages because of its extensive maintenance.





The gardens are well-maintained and well-maintained.





There's plenty of room for relaxation outdoors.





All premises remain secured.





There is parking available for vehicles.




About the apartment




The home has a huge living space with an offset kitchen and dining room and bedrooms with two beds. The kitchen is fitted with the latest appliances, and white kitchenware, with the option of an appliance bank. The living area is bright and airy. The bedrooms are spacious enough to fit two people.





Contact us now or stop in to speak to one of our Real Estate in Marmaris professionals to learn more about these properties with their current prices and other details. They're ready to answer any questions you might have.




Investment potential




If you're seeking to combine the advantages of investing in real estate and profit from the advantages that buying real estate may bring to Turkey, The apartment in Marmaris is available for rent very efficiently during the summer.




Location in Marmaris




The beautiful house is situated in the Armutalan part of Marmaris. It is only 2 kilometers away from the beach with its golden sand. Numerous shops, restaurants, and eateries are easily accessible. To travel to the city, public transportation is available within 2 km. Additionally, amenities like malls and schools can be accessible within a brief distance.




Distances




Just 2km from the beaches.





Distance of about 750m to the facilities





1km to the Organic Market





1 km from the nearest hospital





2km away from Marmaris city center




WHY BUY THIS PROPERTY?




Apartments for rent in Marmaris.





There is a beautiful garden with beautiful landscaping.





Nearby hospitals and schools and transportation





It's just a few steps away from the beach and facilities.





Rent income is a great investment opportunity.
Overview
Purpose:

For Sale

Sale price:

$210.000

Living area:

120ft2

Bedrooms:

3

Bathrooms:

1
Indoor amenities
Air conditioning
Cable TV
Internet
Location
Location: Marmaris


36.855509
28.267994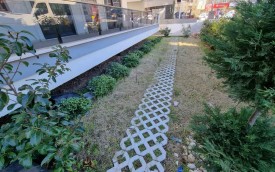 View
Air conditioning
Internet
Parking
Balcony
Elevator
Cable TV
2000
WALKING
km
en
15
100%
400px
https://realestateinmarmaris.com/wp-content/themes/nexos/assets/img/markers/empty.png
20
54.5
Distance
Address
Walking time
min
Details
Overview
Address:

kemeraltı

Purpose:

For Sale

Sale price:

$210.000

Living area:

120ft2

Bedrooms:

3

Bathrooms:

1

Views counter:

34